When
Thu. October 6 2022
5:30 - 8 p.m.
Where
University of Minnesota
McNamara Alumni Center
200 SE Oak St
Minneapolis, MN 55455
Registration
We look forward to hosting you in person this year.
This is a very exciting year for our organization, as we celebrate our 20th anniversary and our new name, Achieve Twin Cities, which reflects our expansion in Saint Paul Public Schools. We now provide school-based services and internships for 20,000 Twin Cities high school and college students each year to help them discover, plan and achieve their career and college dreams.
We hope you will join us for this historic celebration on Thursday, October 6 at the McNamara Alumni Center!
With friends and colleagues from the Twin Cities and beyond, you can expect a dynamic evening of:
Happy hour with live music, auction and special surprises!
Stories from our high school student participants and young alum professionals
Tributes from our generous community partners
We will introduce you to some amazing young people, share details about our community impact and tell you about great opportunities to get involved with Achieve as a volunteer, employer, donor or partner.
Many thanks to our Presenting Sponsor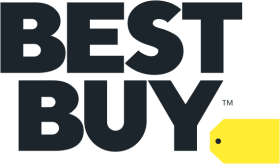 Many thanks to our Diamond Sponsor