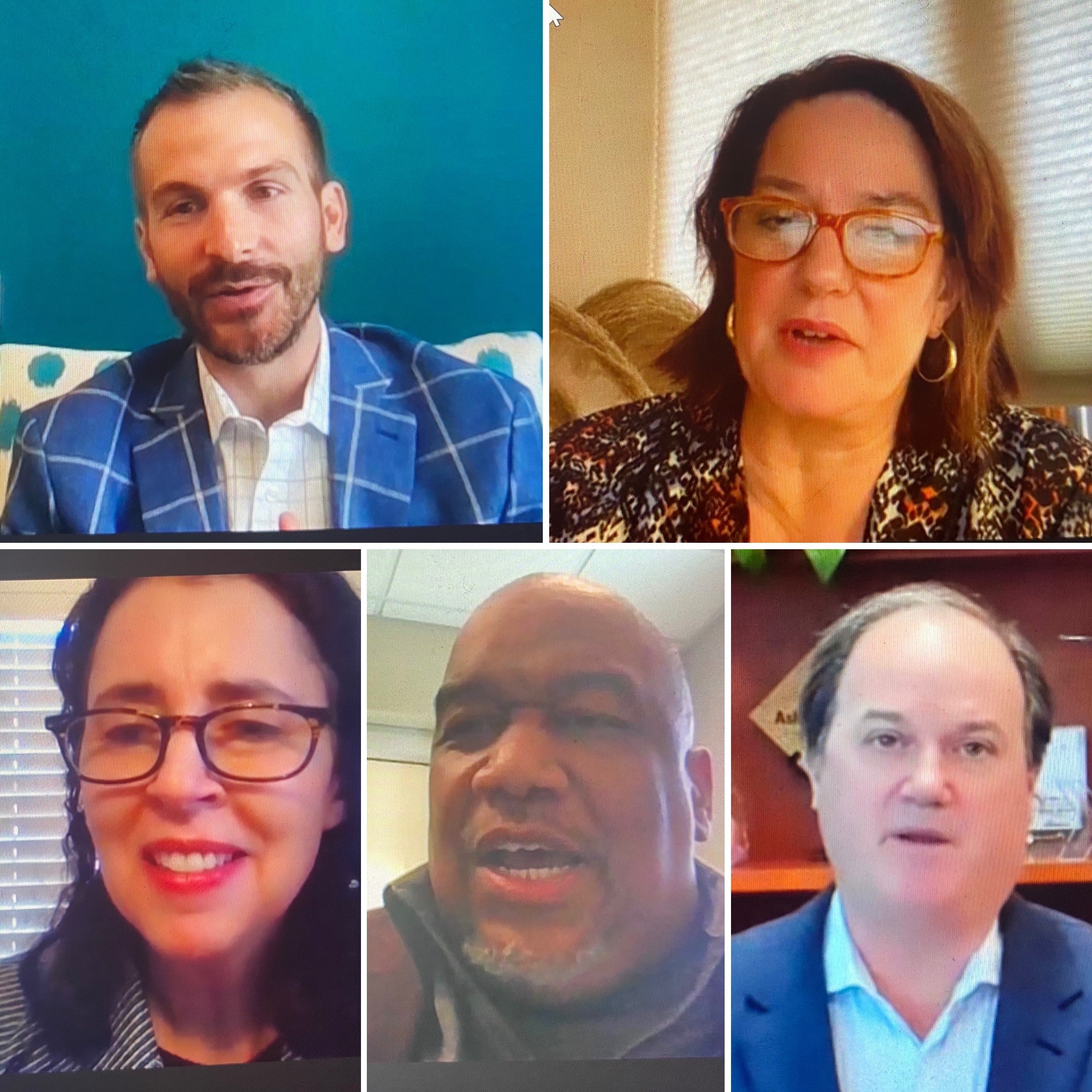 Thanks to everyone who participated in the annual Step Up employer kick-off event, which celebrated the companies that have made a commitment to Step Up for summer 2021, provided important program updates and invited prospective employers to hire interns this year.
This virtual event featured Step Up director Nina Robertson, Minneapolis Mayor Jacob Frey and several top corporate and community leaders, including Step Up founder R.T. Rybak from the Minneapolis Foundation, Step Up co-chairs Jonathan Weinhagen from the Minneapolis Regional Chamber of Commerce and Kate Quinn from U.S. Bank, Bob Frenzel from Xcel Energy, James Burroughs from Children's Minnesota, and Hilary Marden-Resnik from UCare.
Also sharing their insights were Step Up supervisor Alex Berger from RSP Architects and his former intern Tanavia Harrington, who is now at student at the University of Minnesota. Alex has supervised multiple Step Up interns and has done a tremendous job of creating meaningful experiences where young people can access great career exposure opportunities, meet local professionals and grow their skills and networks.   
Step Up's mission of connecting Minneapolis young people to Twin Cities employers has only grown stronger during COVID-19, with Step Up being one of the only youth employment programs in the country to provide career opportunities in the summer of 2020. Founded in 2003, Step Up has now created over 29,000 internship experience for Minneapolis youth in partnership with employers in 15 industries.
Step Up is a program of the City of Minneapolis in partnership with AchieveMpls, WorkForce Minneapolis and Project for Pride in Living.